Golden Dawn Altar Cloths
Showing all 3 results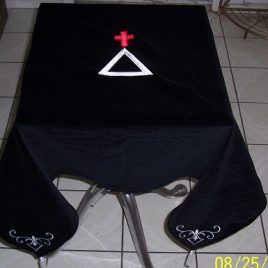 Cross and Triangle Altar Cloth
The Cross and Triangle occupy a central position on this superbly elegant cloth. Decorative embroidery and white tassels embellish each corner. Choose luscious velveteen or 100% natural cotton.
$

80.00 –

$

90.00
Select options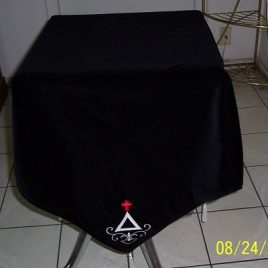 Cross and Triangle Corners Altar Cloth
This version of the Cross and Triangle cloth leaves the central area free for your workspace and has embroideries of the Cross and Triangle in each corner. White tassels adorn each corner. Available in 100% natural cotton or luscious velveteen.
$

80.00 –

$

90.00
Select options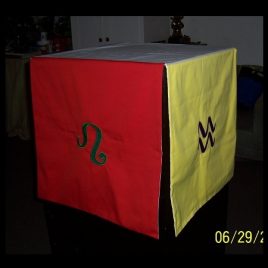 Cross of 5 Squares
The Cross of 5 Squares is a significant symbol in the Portal Ritual. Here an exact cross of 5 squares is created to adorn your altar and correctly align the symbols of the elements. Choose size according to the measurement of your altar top. Contact us if you need a different size.
$

95.00
Select options